Custom Welding Assembly of an Irridator Shell for a UV Printer
(Click on thumbnail to enlarge)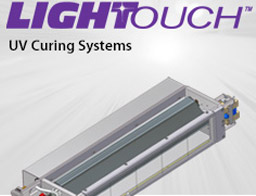 Request for Quote

At Advanced Custom Metals, Inc., we have an excellent reputation for transforming a collection of individual components into a close tolerance assembly that exhibits a very high standard of quality. We built the irradiator shell highlighted here for use in a UV printing system. Using the customer supplied parts and drawing, we were responsible for welding, fastener insertion, and powder coating.
Every assembly project needs a good plan, so we developed an efficient sequence of operations and identified the tools and fixtures required to build the unit. The main housing components featured 16 gauge, 304 stainless steel construction. To produce precise welds on the critical joints, we determined that a TIG welding process was the optimal choice. Joint preparation was vitally important, so we made sure the parts were absolutely clean before fixturing them to ensure proper fit up. After welding the housing, we ground the exterior welds and blended them uniformly into the surrounding surfaces. Additional tasks included installation of PEM nuts in the outer shell and application of a UV-resistant, textured black powder coat finish.
When completed, the irradiator shell featured dimensions of 26.25" in length x 4.150" in width. Built to within ±.001" tolerances, the precise geometry ensured an exact fit into the printing system. The quality of construction, combined with the durable and uniformly applied powder coated finish, ensured exceptional performance and efficient operation for the UV curing processes.
We built 20 of these devices within a two-week timeframe to accommodate the client's production flow. If you are interested in learning more about our welding and assembly capabilities, contact us today.
Highlights of a Custom Welding Assembly for an Irridator Shell
Overall Part Dimensions

26.25"L X 4.150"W
Tightest Tolerances

±.001"
Material Used

16 Gauge #304 Stainless Steel
Material Finish

Black Powder Coat texture that is UV resistance
Type 28 Finish
View Other Past Projects